Gillispie School Shows GRATITUDE Toward Their Capital Campaign Donors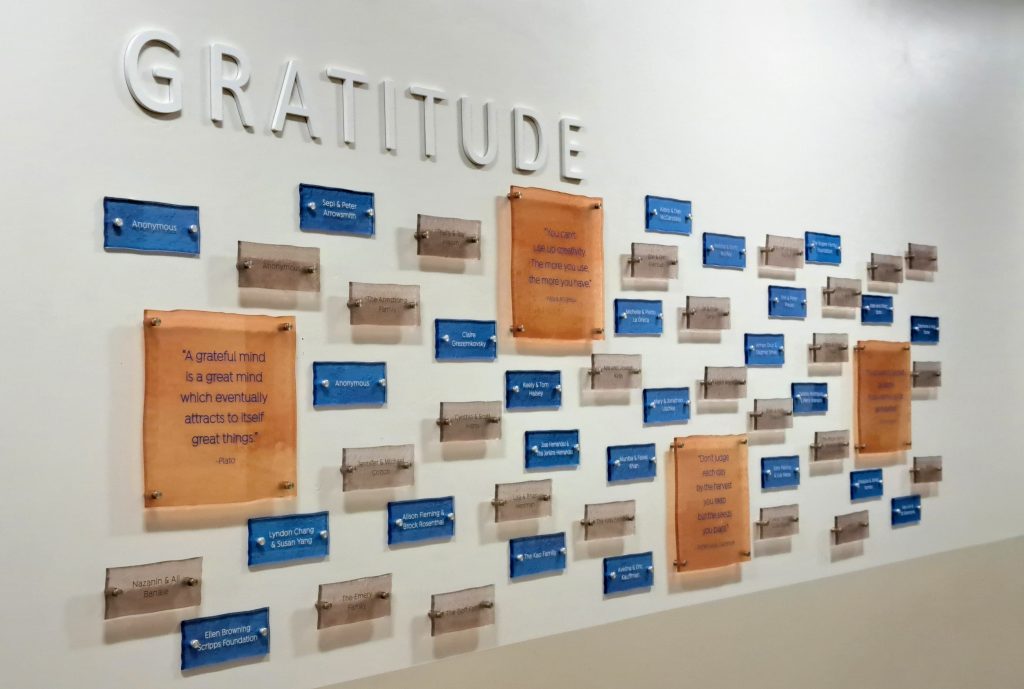 grat·i·tude: the quality of being thankful; readiness to show appreciation for and to return kindness.
Gratitude is what the Gillispie School wanted to convey to their generous donors. In order to do this, they turned to Partners In Recognition to create and build a display that does just that. Incorporating their school colors and floating inspirational quotes throughout, PIR was able to capture the classic sophistication throughout their campus. The display features organic, textured nameplates at various depths allowing for easy expansion and updating. This capital campaign allowed for campus enhancements and expansions, including The Sandbox.

WHAT IS A "SANDBOX"?
A "Sandbox" is a space where data and processes are looked at in new and meaningful ways. For Gillispie, it's a place where ideas are sparked from the interaction between and among students and teachers. It's where generative thinking takes root. The build-out of this new property is critical to implementing the School's mission and living its hands-on, deep-thinking education.
The Sandbox houses:
A performance and meeting space A music room/studio
A science lab and makerspace
A library/media center
A teaching/serving kitchen
An outdoor seating and lunch area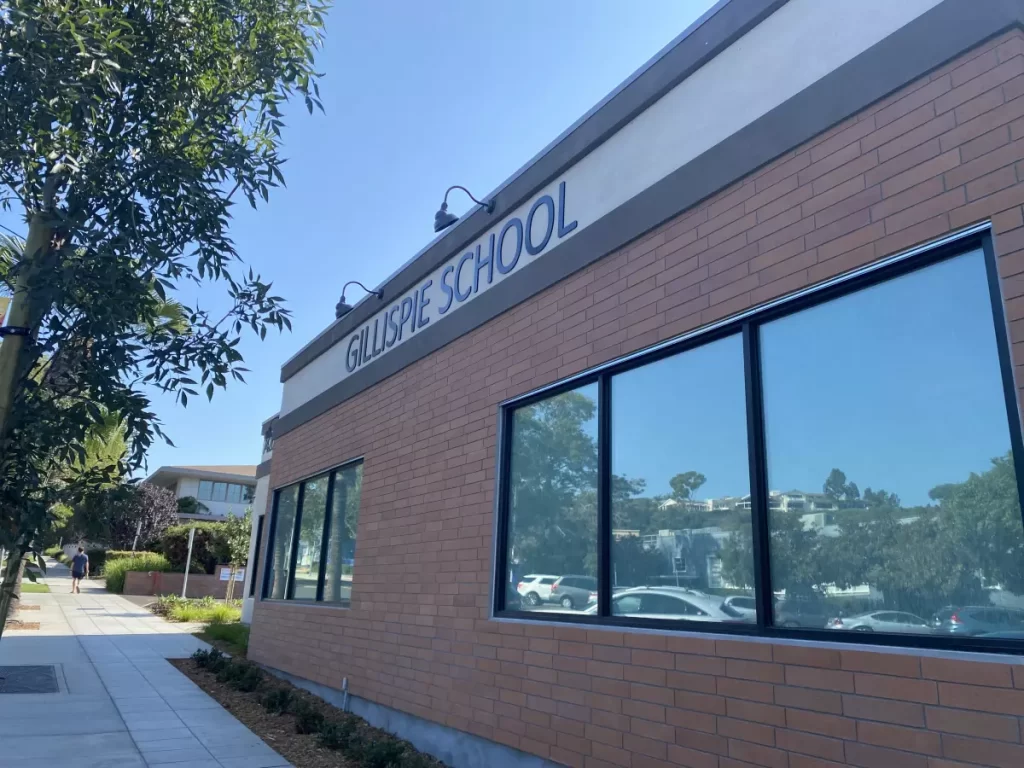 #gillispieschool