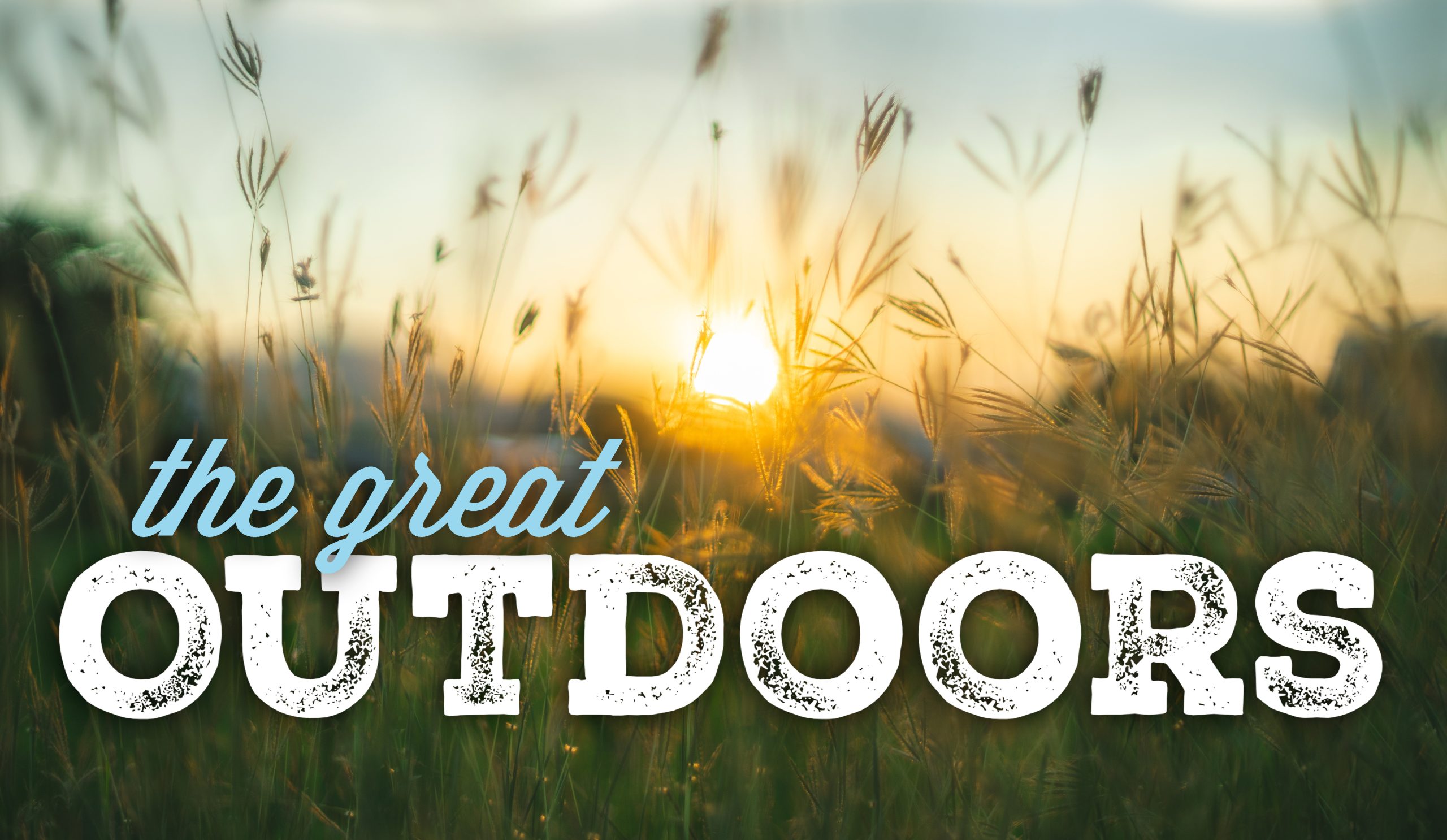 Head outdoors with DONOR RECOGNITION!
When donor recognition is thoughtfully located and designed, it sparks interest and curiosity. Sometimes, your best audience is outdoors. Sometimes, what's being dedicated is outdoors. Sometimes, outdoors just makes sense for YOU! Partners In Recognition has created many solutions in order to make outdoor donor recognition not only possible, but functional and eye-catching.
Going outdoors does have its challenges. Our design team recognizes the limitations and incorporates long-lasting, durable materials that will best work in your location. Our products are weather-tested and our outdoor systems have been intentionally developed for donor updating and ease.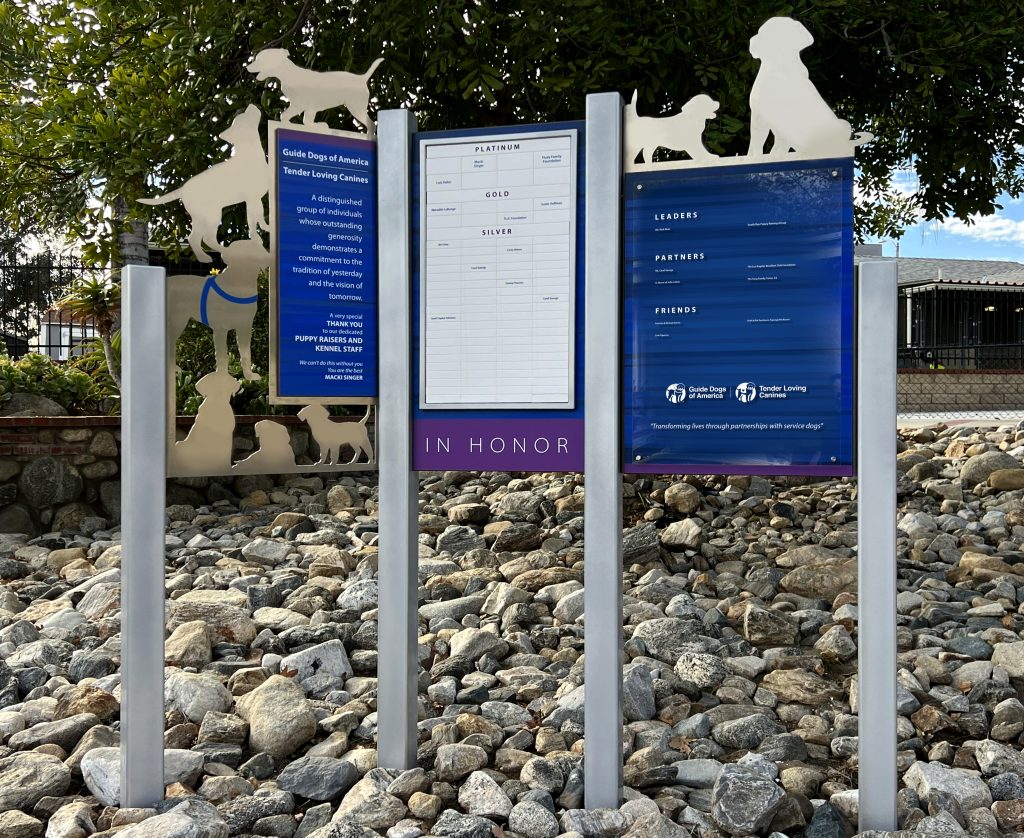 Guide Dogs of America have used a prime location to thank their donors and further their mission: transforming lives through partnerships with service dogs. This functional system allows donors to be updated, removed or added while using both nameplates and a list format. https://www.guidedogsofamerica.org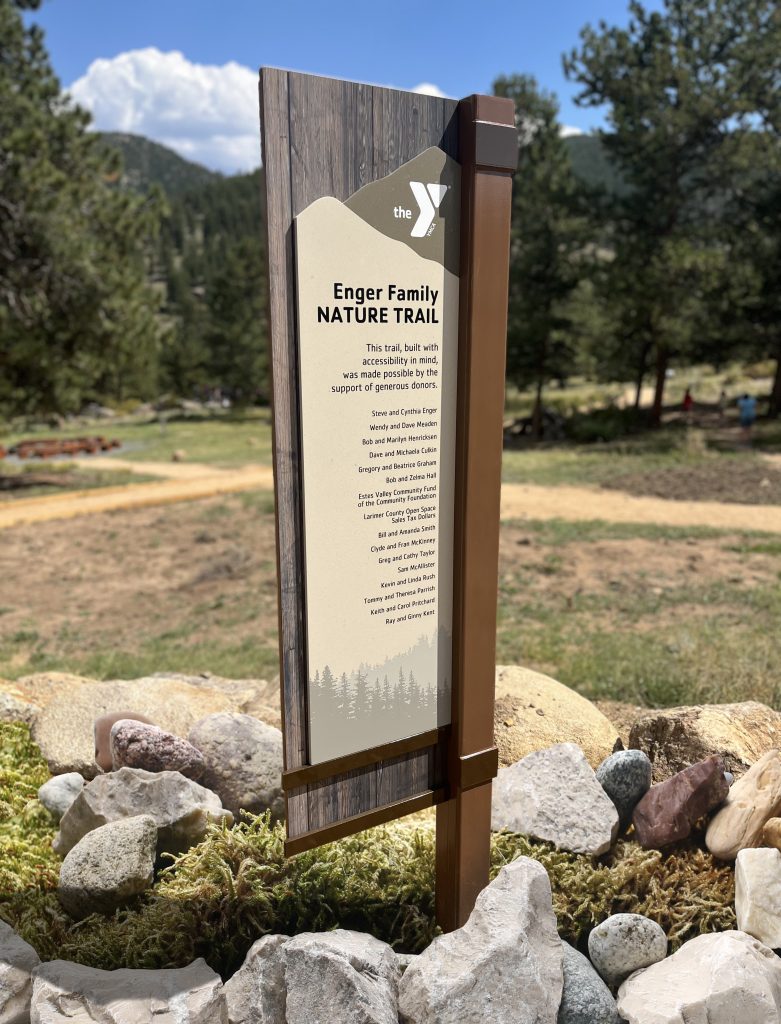 Located on 860 acres bordering Rocky Mountain National Park, YMCA of the Rockies Estes Park Center dedicates The Enger Family Nature Trail. A new pet-friendly hiking and walking loop that winds along Glacier Creek, now features an attractive freestanding, permanent display that honors those who made it possible.   https://ymcarockies.org/Locations/Estes-Park-Center?gad=1&gclid=EAIaIQobChMInvrbvIa7_gIVkBGtBh3VIg-XEAAYASAAEgI-afD_BwE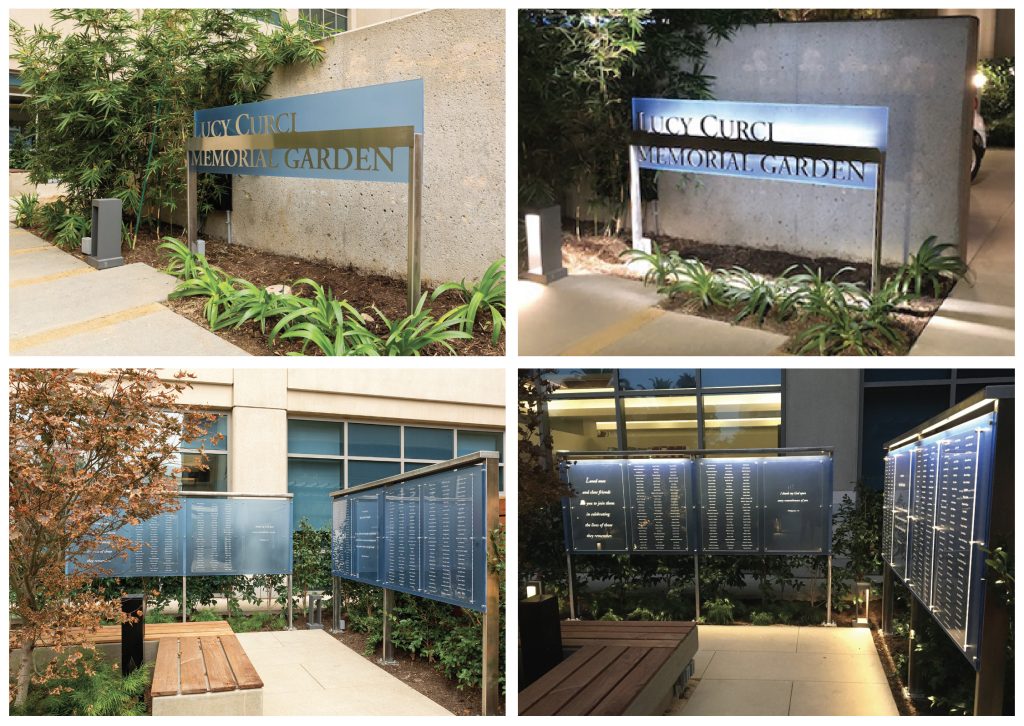 Day or night, we have solutions to keep your displays visible. Situated near the Pacific coastline, Hoag Hospital honors loved ones by featuring memorials throughout their Lucy Curci Memorial Garden. This outdoor, reflective garden incorporates a large naming opportunity along with celebrating the lives of many. https://www.hoag.org/locations/hoag-hospital-newport-beach/

To see more outdoor solutions, visit our outdoor portfolio – https://gopir.com/portfolio/outdoor-displays/