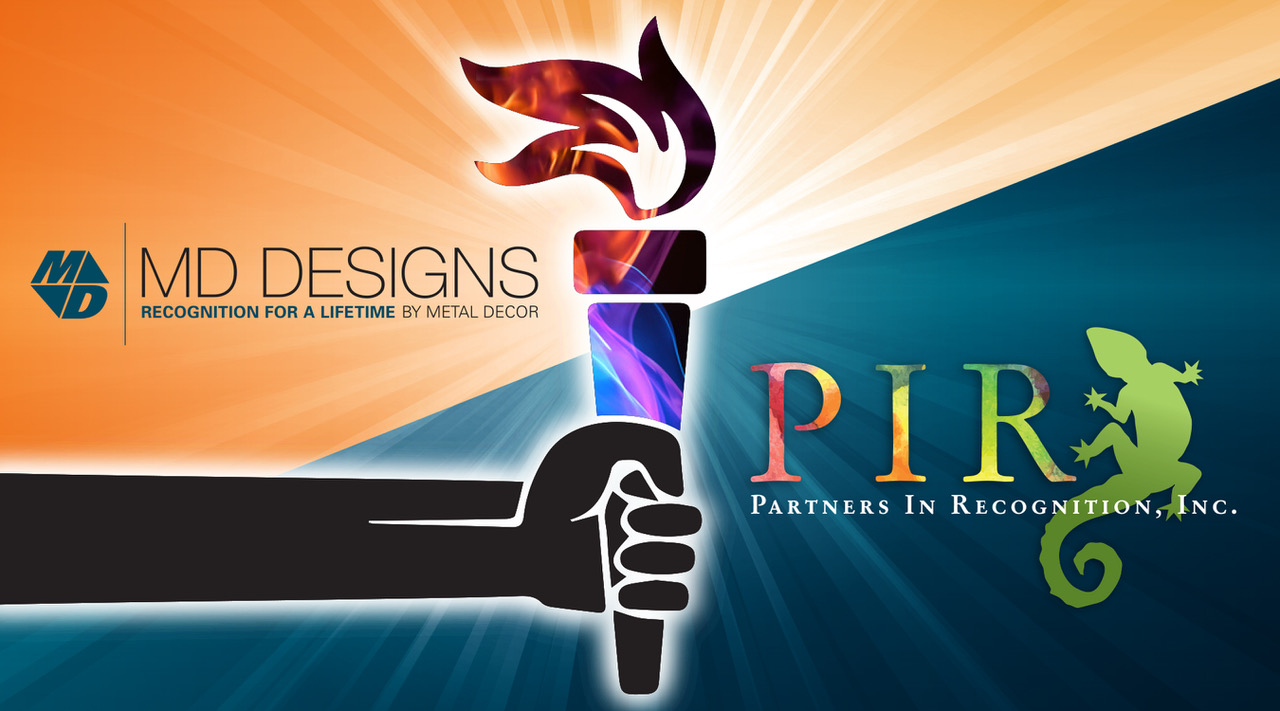 MD Designs Passes the Torch
Closing of a Recognition Icon
Writing about the closing of MD Designs is not easy. Partners In Recognition (PIR) is excited to have the opportunity to work with new clients that have always been faithful to MD, but we're terribly saddened that a pillar in the recognition world has closed their doors, ending over 50 years of serving recognition clients.
MD Designs founded the donor recognition industry in the 1960s when their etched metal capabilities found their way into the world of recognizing donors, celebrating accomplishments and recording milestones for nonprofits and corporations alike. Their innovations over the years have forced competing companies to innovate or be left behind in the wake of the MD path. They were always a respected competitor and well known in the recognition world as a force to keep pace with.
Transferring of the Torch
Even in their closing, MD Designs continues to take care of their clients. Who will continue their programs? Where will their next plaque come from? Who can build the displays we've designed? PIR is honored to be able to take the torch and move forward with the legacy that MD Designs has started. With MD client files in hand, and all the MD design copyrights in our possession, we are the team to take care of your needs. For 20 years, Partners In Recognition has been designing and building donor recognition displays giving us the knowledge needed to handle the many projects that come our way. We are excited to work with new clients, learn new systems and build designs that were created outside of our walls. Since August, we've been helping MD clients and sales representatives continue the work that started with the recognition icon from Illinois. The wonderful support from the folks still working at MD, is much appreciated.
Big Shoes
This has been a difficult business year for everyone – we too have felt the pain of the pandemic, uncertainty of the marketplace, temporary closing of our "non-essential" business, extended lead times to get materials, the inconvenience of working from home, working with a smaller crew and wearing many hats to cover for those who are not yet back to work. Emotionally, we're ready to put 2020 behind us even though the year lingers on. Moving forward, we hope to be a resource for MD clients on their current projects and for future projects around the corner. We wish all the former MD Design employees well – we will continue your work – "we got this." PIR has big shoes to fill, but we are determined to excel with the opportunity that we've been given.
Thank you, MD Designs, for your trust in us. We aspire to be the next recognition icon.