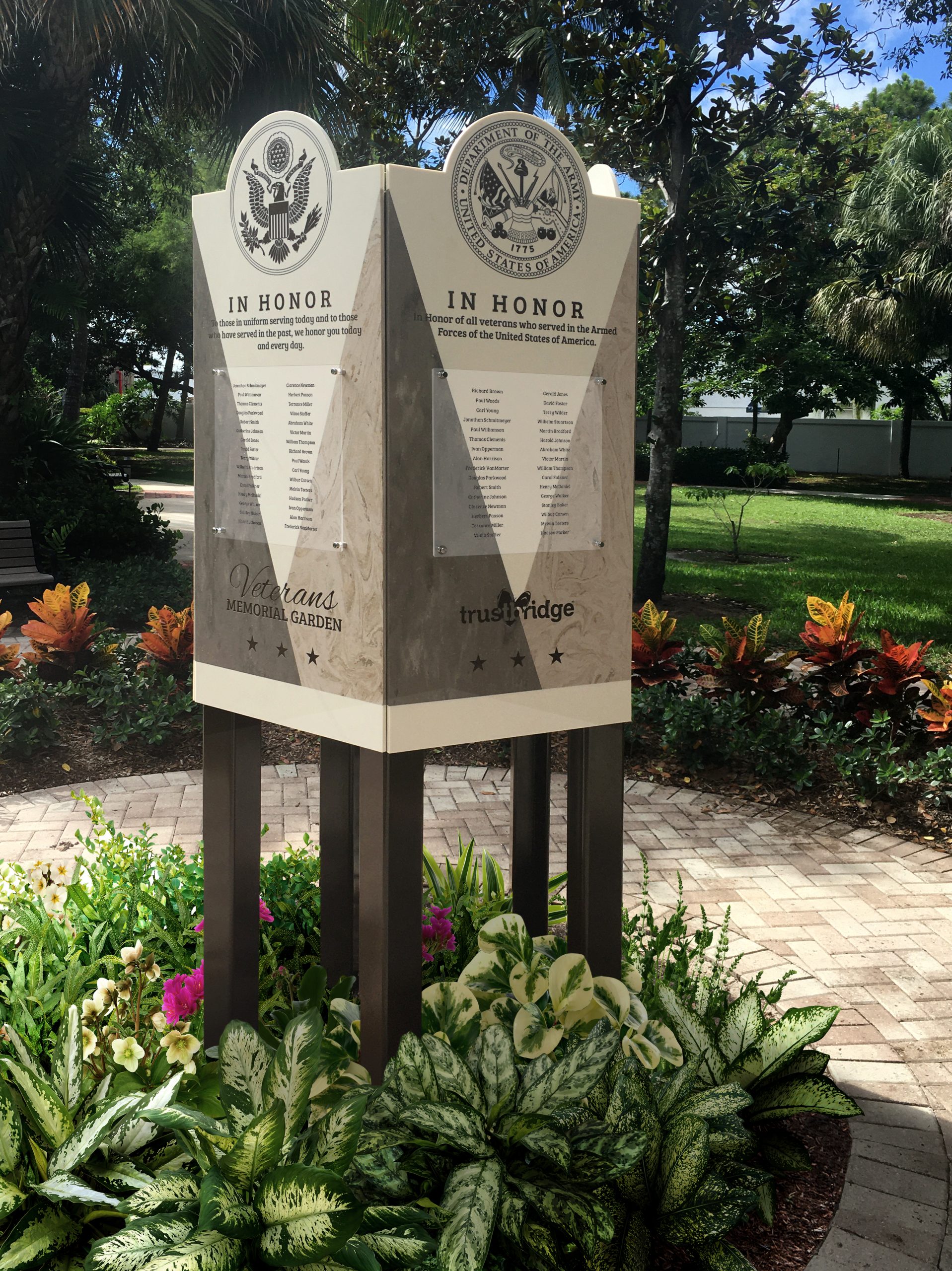 Outdoor Display Honoring Veterans
Trustbridge is a proud 3-Star partner with We Honor Veterans, an established program of the National Hospice and Palliative Care Organization (NHPCO) and the Department of Veterans Affairs (VA) that focuses on respectful inquiry, compassionate listening and grateful acknowledgment of veterans.

To honor veterans that seek care at Trustbridge Hospice, an outdoor display was custom designed and built for their Veterans Memorial Garden. Each facet of the 5-sided display honors members of a different military branch. The inlaid Corian panels are deep etched with a military insignia and an honor statement. Each side holds a panel with veteran's names that can be changed out as needed.

Trustbridge Hospice is honored to take care of those who took care of our country!
#moremoments
#nhpco