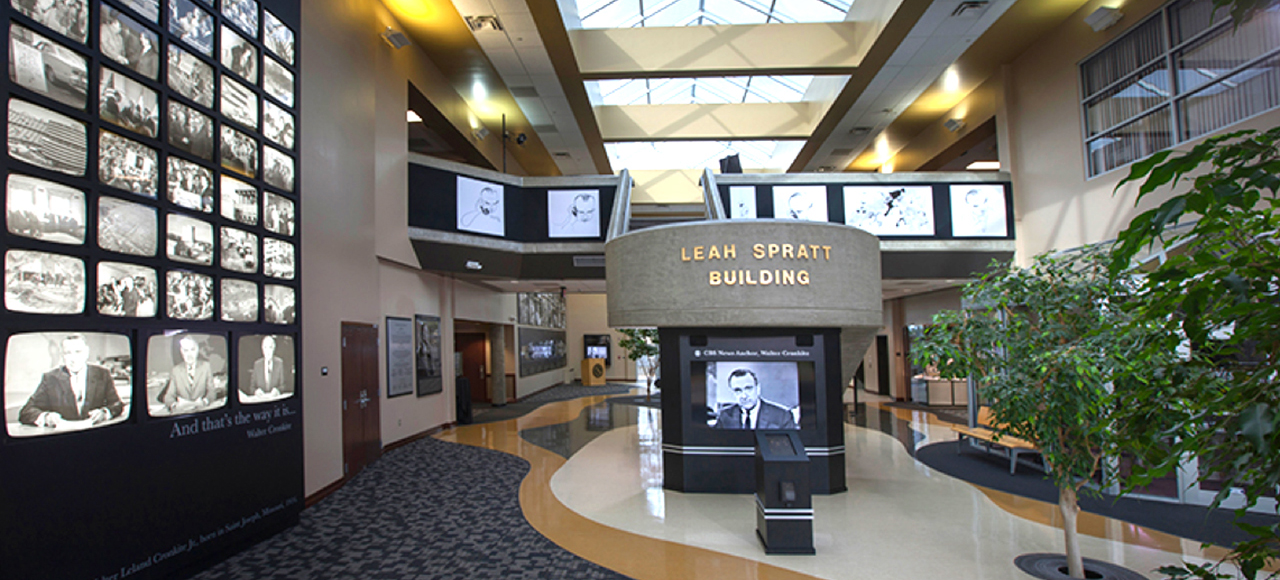 Walter Cronkite Memorial
Missouri Western State University
Missouri Western State University turned to Partners In Recognition, Inc. to help make the dream of the Walter Cronkite Memorial into reality. The museum includes many exhibits which include a historic timeline, TV wall, custom display cases, portrait plaques, acoustic panels and various other elements.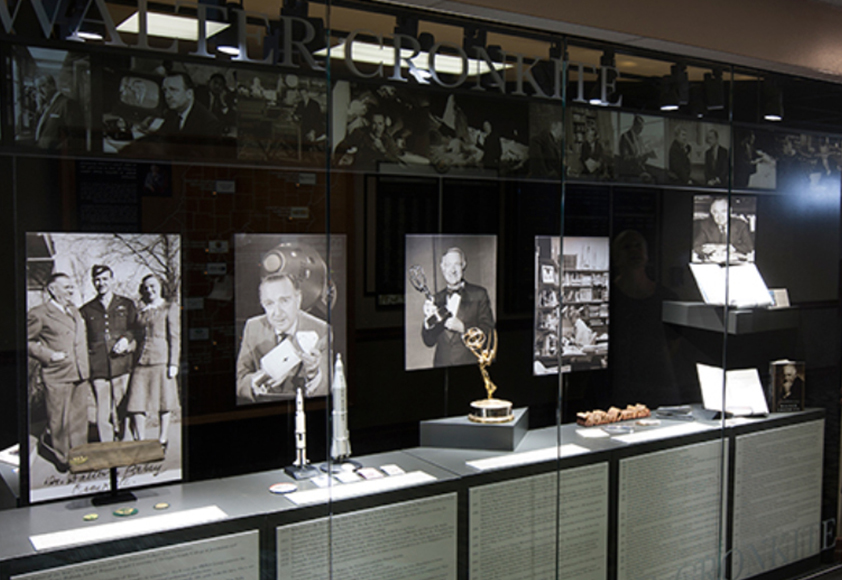 Part of the Cronkite Memorial, the TV Wall depicts important national and international events reported on by Walter. An interactive kiosk plays the actual film clips when prompted.
Missouri Western turned unused space into a custom display case. Partners In Recognition, designed, fabricated and installed the custom display. It includes tempered glass with engraved text and locking door.