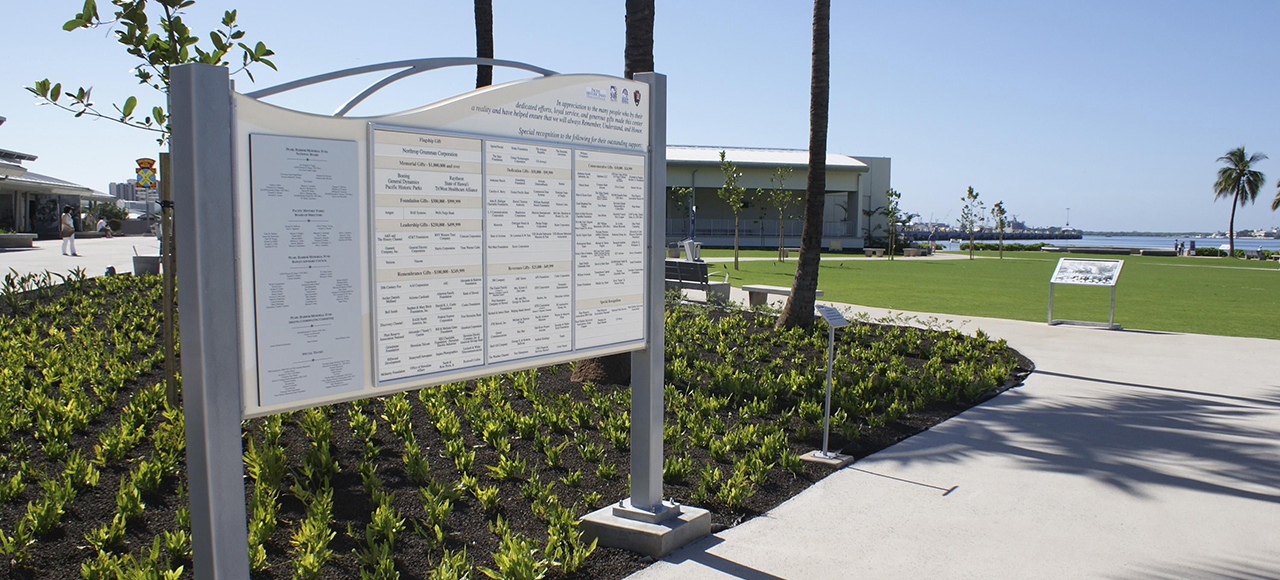 Arizona Memorial at Pearl Harbor
If you are tired of winter, you may want to go see Partners In Recognition's donor recognition display at Pearl Harbor. The memorial overlooks the harbor and gives the people a pretty good view.
The building of a new visitor center for the Arizona Memorial was a public/private project. This freestanding recognition display utilizes multiple types of inlaid and layered Corian with changeable nameplates in order to recognizes private contributions to their Capital Campaign.