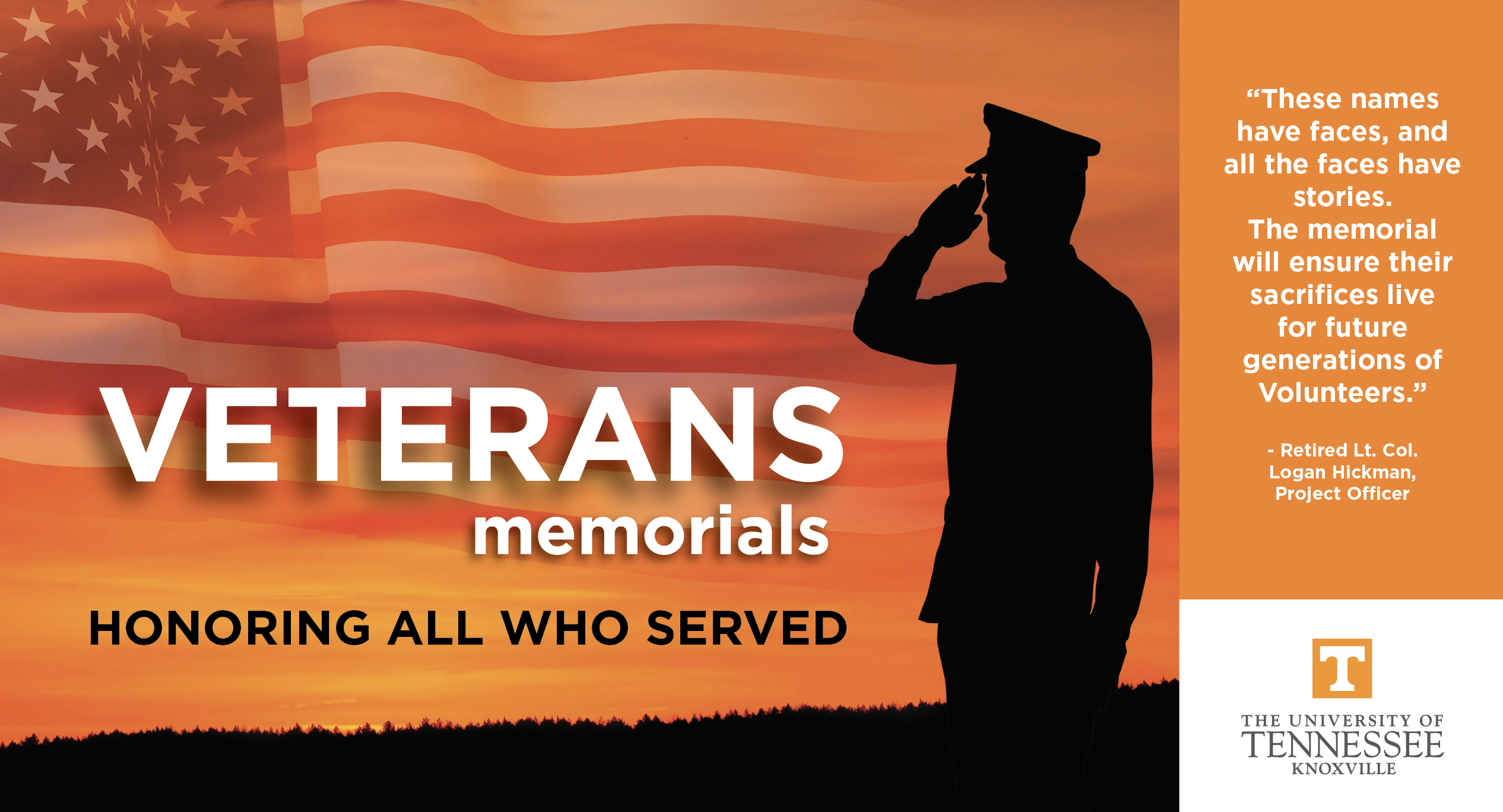 The Spirit of a Volunteer – Veterans Memorial
While our country recognizes and honors all veterans this weekend on Veterans Day, we especially remember and thank those who made the ultimate sacrifice.
PIR recently had the honor of partnering with the UT Army ROTC Alumni Council and helping them create a memorial that recognizes fallen soldiers, not just on Veterans Day, but every day.
The goal for this memorial was to honor the sacrifices of all former University of Tennessee students, faculty, and staff, who died in the line of duty while in military service to the United States from World War One to present. As a result, The University of Tennessee Armed Forces Veterans Memorial was established and is currently displayed on a pedestrian walkway at The University of Tennessee in Knoxville, Tennessee.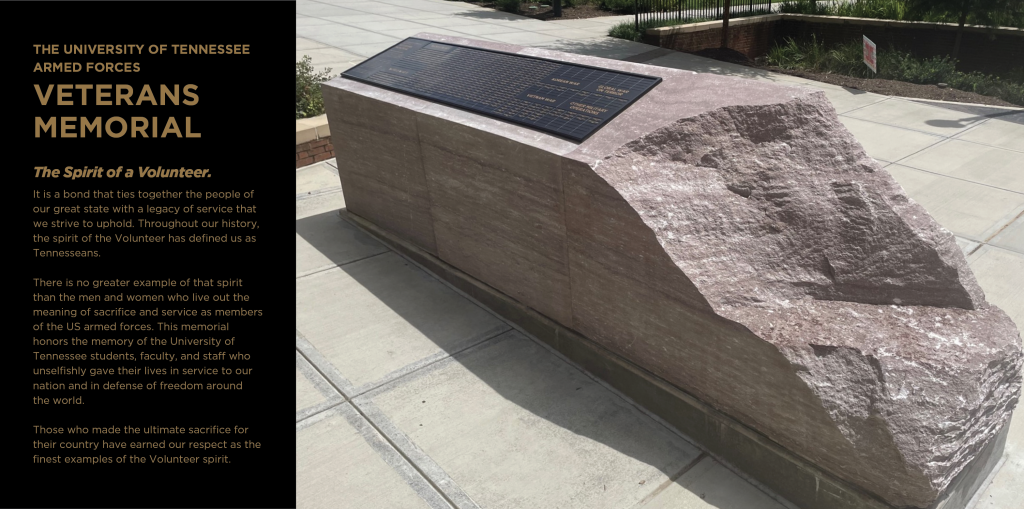 Highlighted on the display are more than 350 names assembled on an outdoor MagTech System, each engraved with the name of a hero who made the ultimate sacrifice in defense of our freedoms – whether involved in direct combat, military operations or training, or as the result of domestic or international acts of terror. These nameplates were carefully positioned across the polished sloped surface of an existing monolithic sculpture carved of native Tennessee marble. This special structure was provided by the client with the opportunity to continue to add on names as needed.

"This memorial represents a tremendous opportunity to honor our UT military heroes who made the ultimate sacrifice for this country. It is most fitting that we establish this memorial on our flagship campus so that their service is permanently recognized, and their names are not forgotten," said Retired Brigadier General Geoff Freeman ('78), President of the UT Army ROTC Council.
The theme for the project was "The Spirit of a Volunteer," which means a bond that ties together the people of the state of Tennessee with a legacy of service that past, present and future generations strive to uphold. The organizers of the project noted that there is no greater example of that spirit than the men and women that know the meaning of sacrifice and service as members of our Armed Forces and those who made the ultimate sacrifice for our country have earned our respect as the finest examples of the Volunteer Spirit.
It was a privilege to be a part of such a prestigious project that brings light to those who have paid the ultimate sacrifice for our country. We are forever grateful for their service. They may be gone, but they will never be forgotten.