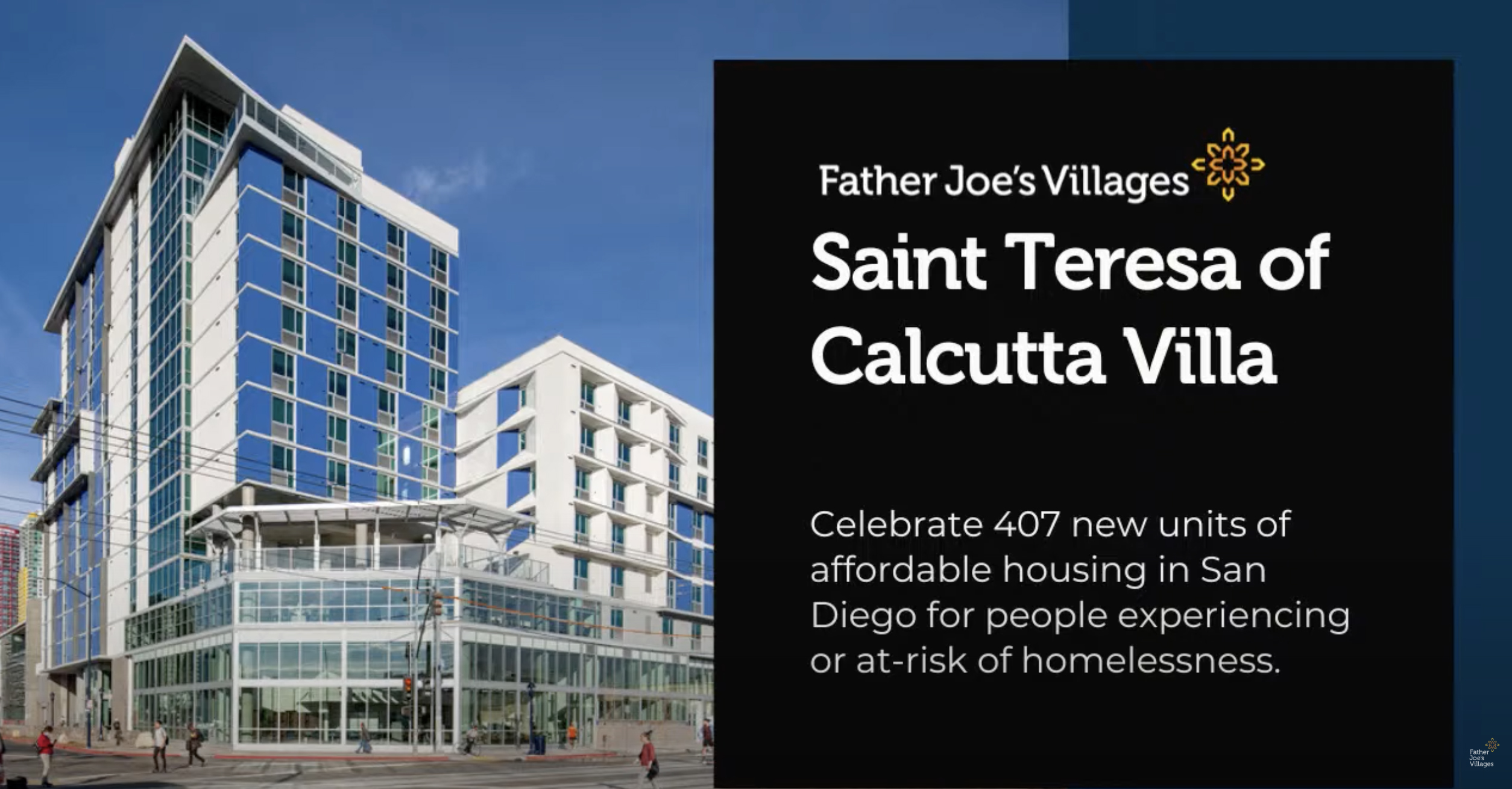 Hope Lives Here Campaign – Father Joe's Villages
Partners In Recognition was honored to design and build displays recognizing donor gifts for the "Hope Lives Here" campaign. This campaign funded the Saint Teresa of Calcutta Villa – a community of Father Joe's Villages in San Diego, CA.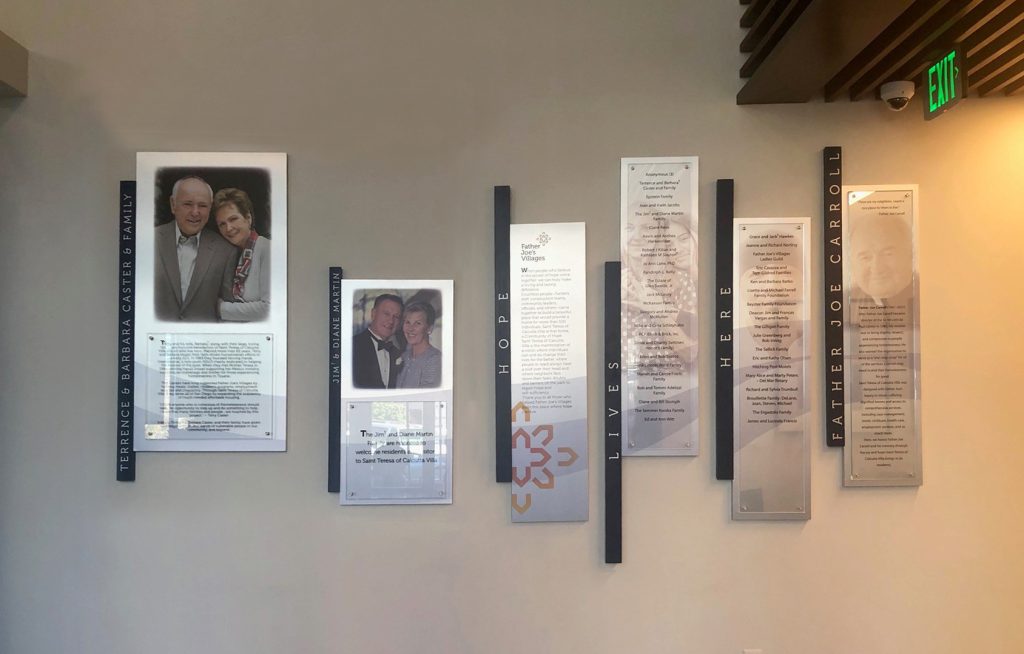 "Our Ribbon Cutting ceremony for Saint Teresa of Calcutta Villa was a great success and all of our donors in attendance were so impressed and delighted with their recognition signs and plaques! Deacon Jim was also very pleased and proud to show off the beautiful recognition pieces as well. The installer even expressed how impressed he was with the quality of the work. You and your team did us all proud!
Thank you so much for all of your wonderful assistance, guidance, hand-holding and patience throughout this recognition creation journey, even down to my last minute panic call last week! It was such a pleasure working with you and your team as I tackled the learning curve and navigated through this process.
Thank you, for contributing to our success!"
Jan
Jan Kaplan
Development Officer, Major Gifts