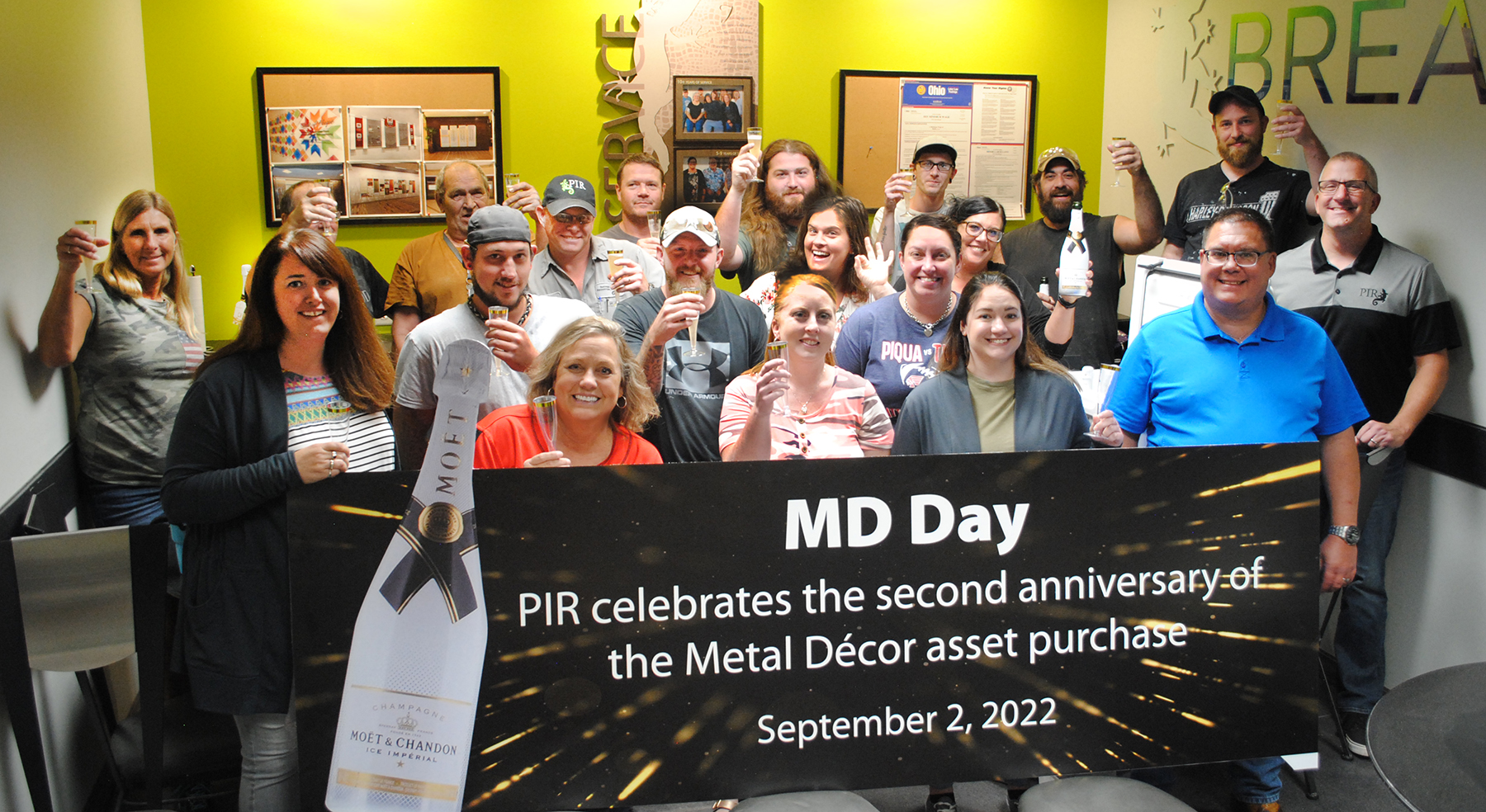 Labor Day Celebration
Partners In Recognition employees took a break Friday to celebrate the 2-year mark of manufacturing plaque programs and displays passed on to us by MD Designs. The PIR group has enjoyed learning the new lines of awards and have added the necessary equipment and training to serve all of our clients' unique needs.
PIR celebrates this Labor Day with a special "Thank you" to all of our employees for embracing the challenges of the last two years.
Happy Labor Day to ALL!