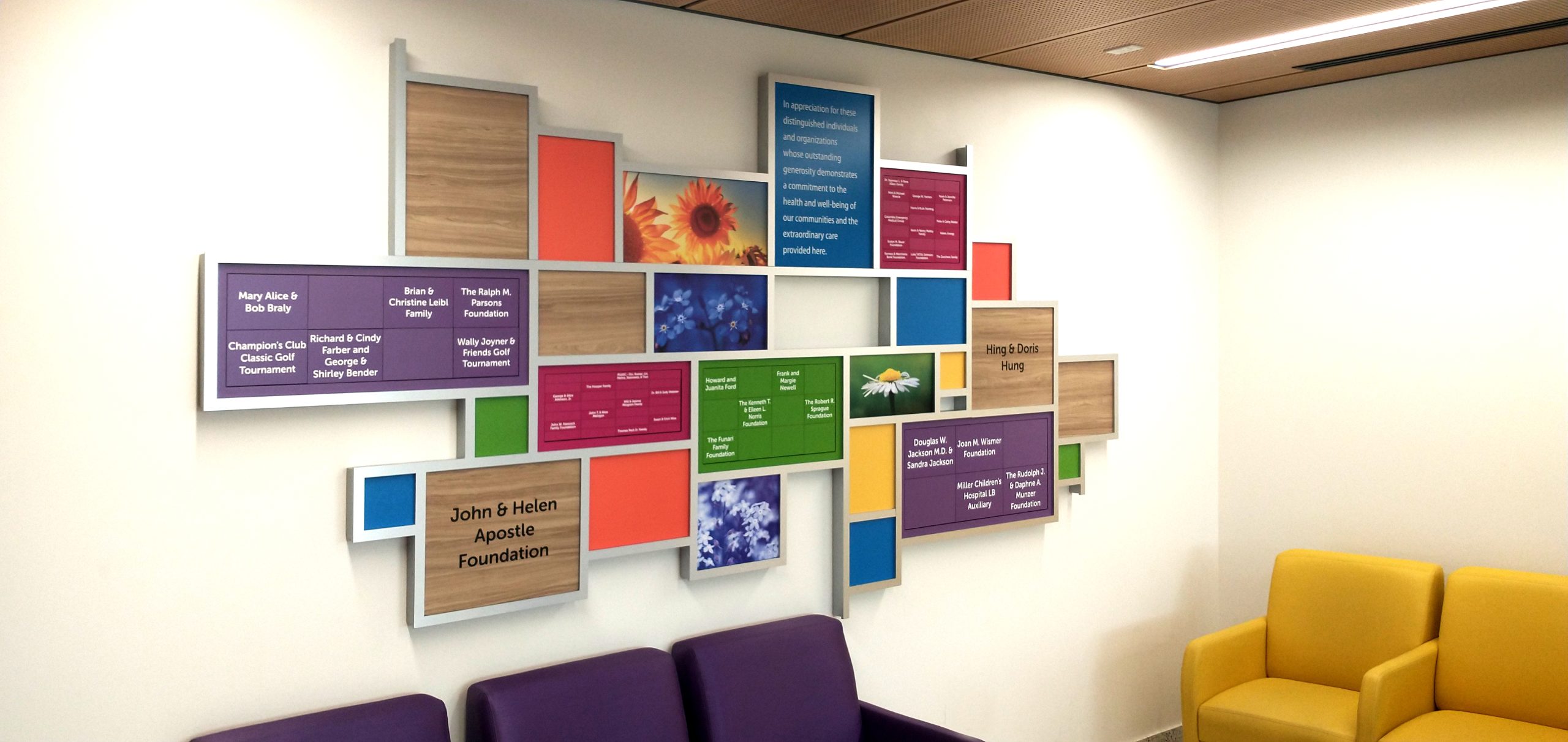 MemorialCare Long Beach achieves their campaign goal while honoring the life of Cherese Mari Laulhere
MemorialCare Long Beach recently accomplished a $60 million capital campaign to add on to the Miller Children's & Women's campus. The Cherese Mari Laulhere Children's Village is an 80,000 sq. ft., four-story building that provides a one-stop-shop approach to pediatric specialty care in an outpatient setting.
A special recognition display honors Cherese Mari Laulhere and her eponymous Foundation for their lead gift. Born at Miller Children's & Women's in 1974, the late Cherese Mari Laulhere spent her life giving back to her community. While attending college, she learned about the Semester at Sea Program, which led her on a trip to India. While there, her life was tragically taken in a bus accident at 21-years-old. Her legacy and loving heart lives on through the Cherese Mari Laulhere Foundation.

At Partners In Recognition, we know how important it is to create a display that belongs. The Children's Village has a very modern aesthetic with interactive screens, brightly colored walls and furniture, and plenty of child-friendly decorations to uplift their young patients. Through imagery, color syncing and structure, PIR flawlessly carried their theme throughout many facets of their facility. While recognizing their donors with a large capital campaign display, honoring the life of Cherese Mari Laulhere and her amazing impact on her community, and thanking donors who sponsored large and small areas throughout their facility, MemorialCare Long Beach was able to enhance their surroundings while creating a giving culture for years to come.