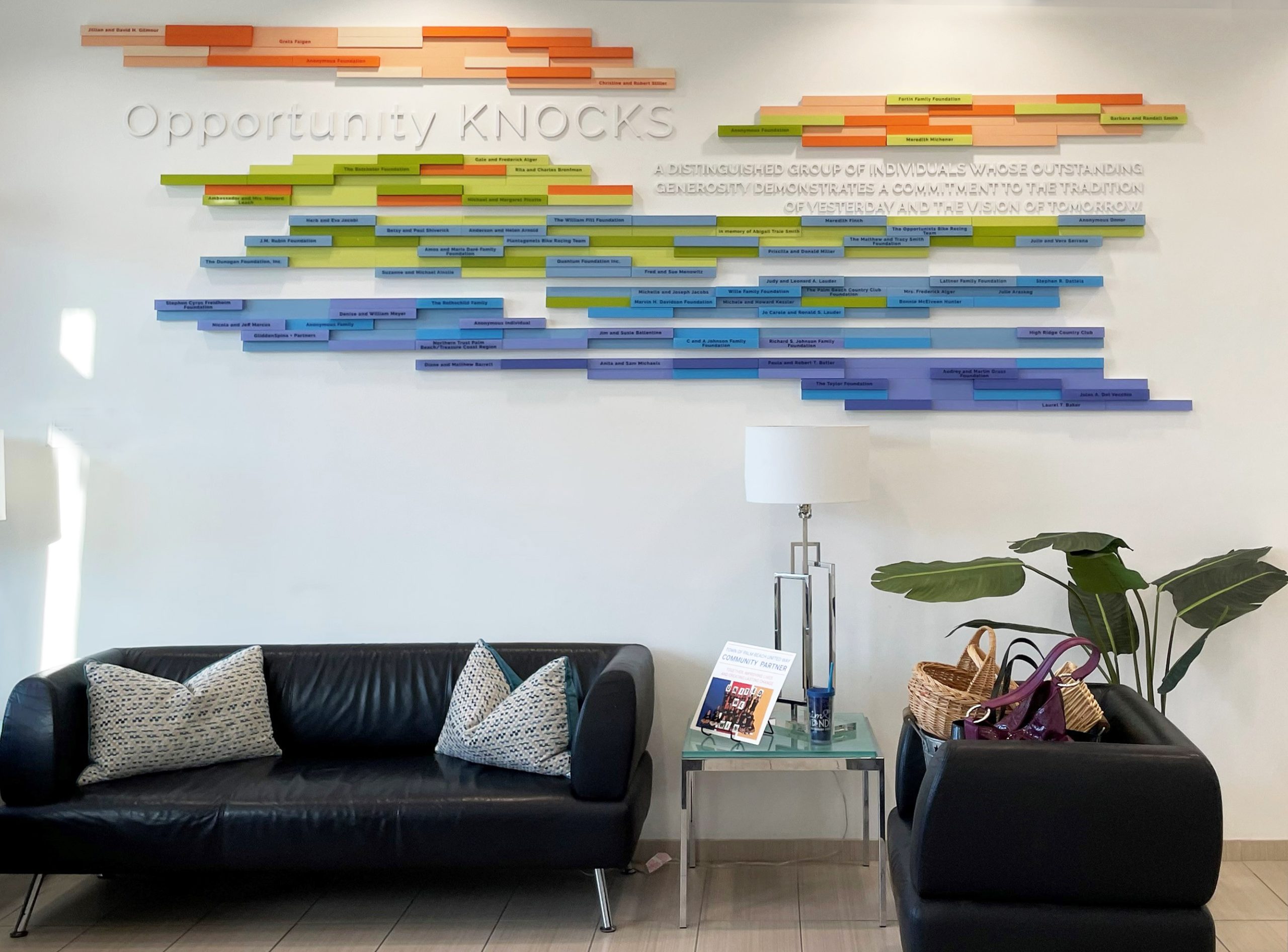 Opportunity Knocks Capital Campaign
Partners In Recognition recently completed the design and manufacturing of this capital campaign donor display for Opportunity Early Childhood Education and Family Center. The display's nameplates were built out at varying depths and the colors were inspired by the Opportunity, Inc. logo and style guide. The "tone-on-tone" campaign name and recognition statement carries their message via a clean/minimalist look that adds to this timeless design.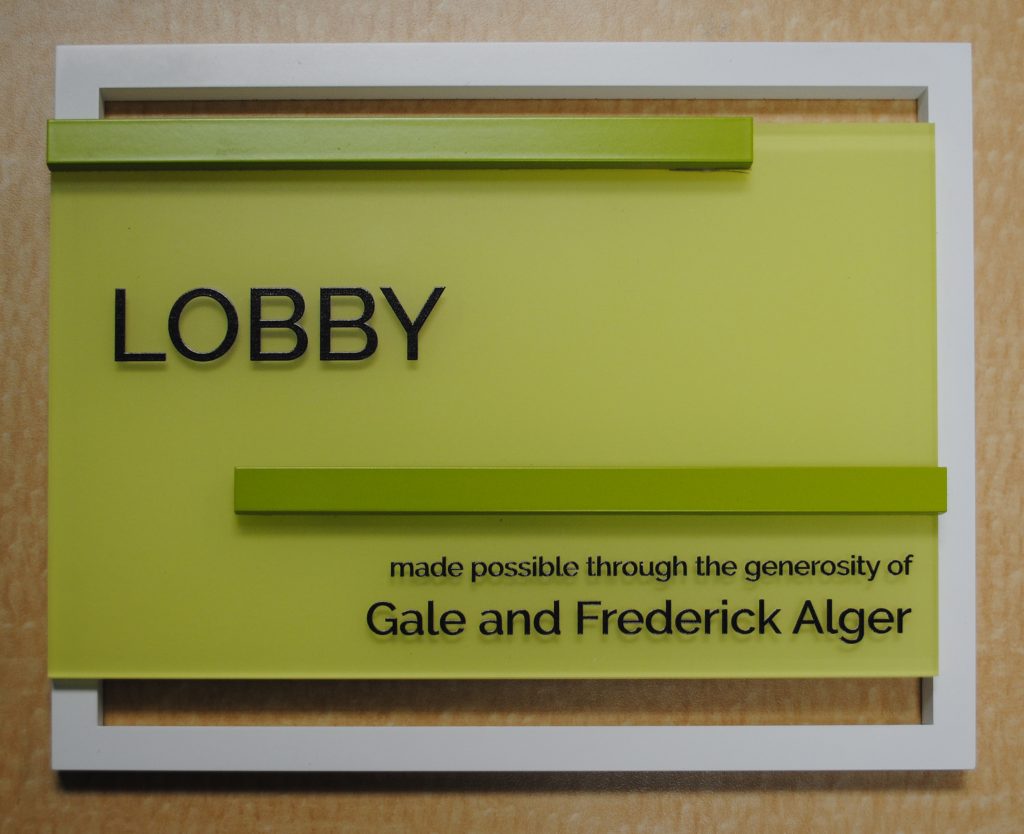 THE CAMPAIGN CREATED MORE SPACE FOR MORE OPPORTUNITY:
"We are at capacity and we have been for the last five years," said Opportunity Executive Director Ali Eger. "There are 300 children on our waiting list, so every day we have to turn hopeful parents away. The new campus will allow us to offer a high quality preschool education to more children and supportive programs to their families."
"Opportunity Knocks," raised $16 million to create an endowment for the organization and build a new campus in West Palm Beach. The 3.7acre campus will allow the school to serve up to 200 children.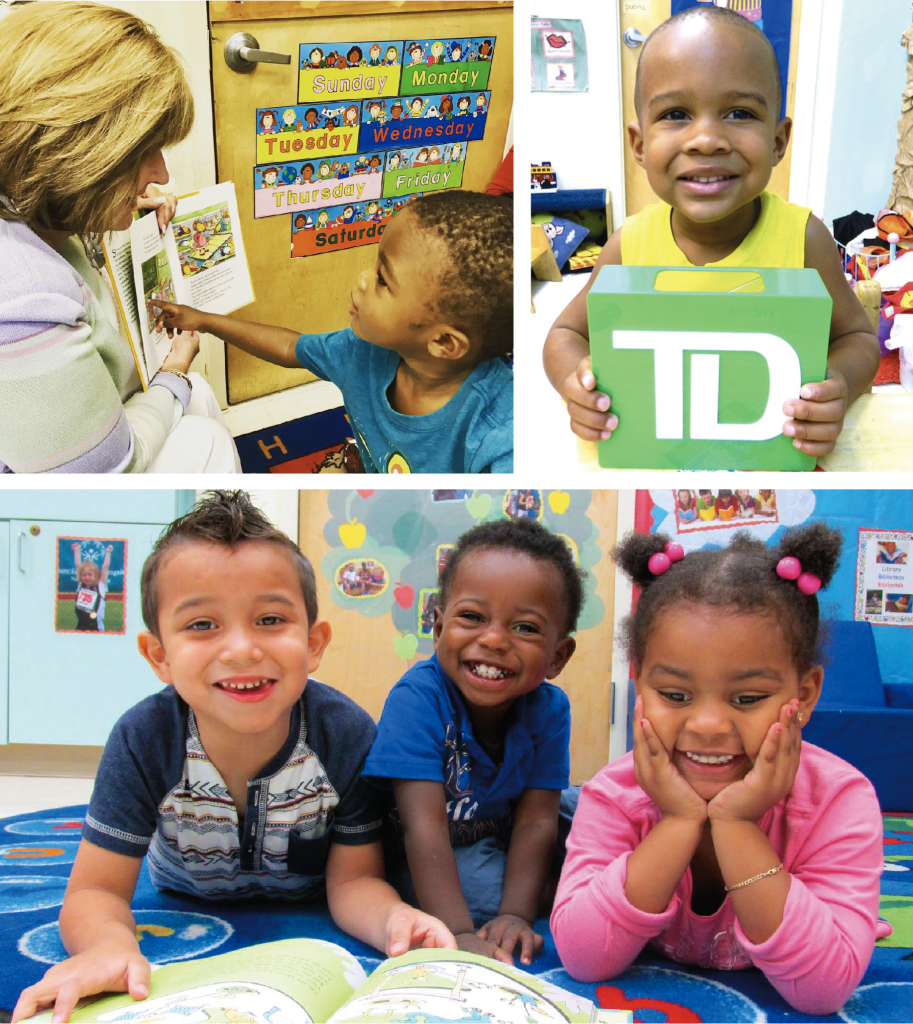 MISSION STATEMENT
Empowering the children of working families to achieve academic and life success through educational programs that embrace the whole child and through family programming.
#OpportunityEarlyChildhoodEducationFamilyCenter #donationsmakeadifference #capitalcampaign #donordisplay