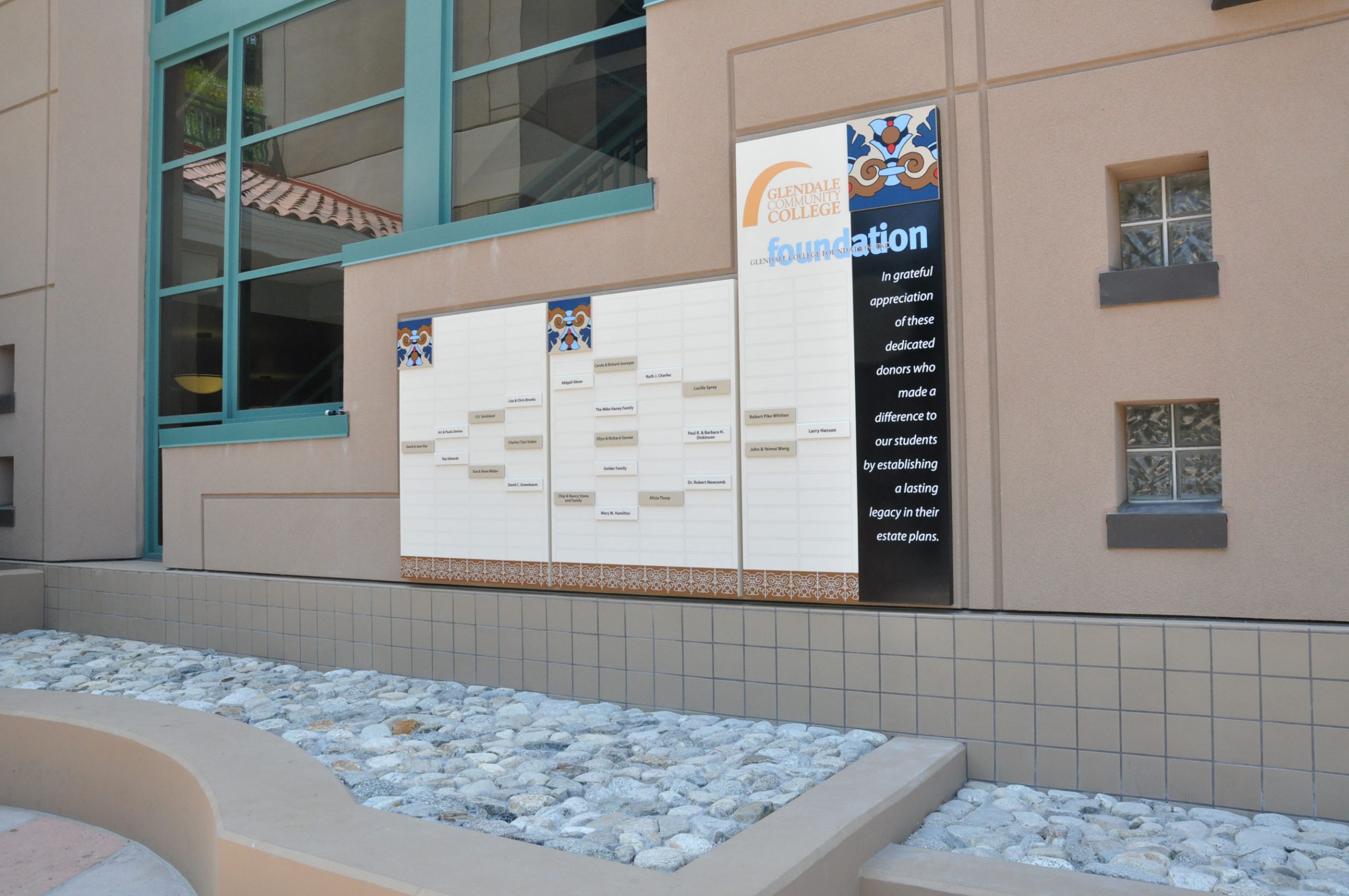 Outdoor Donor Display
Glendale College Foundation wanted to create a Legacy Society display in an exterior courtyard of a new classroom building on campus. Partners In Recognition brought in a splash of color by tying the design of the display to tiles used in the building.
The "Pre-Defined" system allows the user to install additional names in the pre-defined areas of the donor display. The rugged outdoor materials used to create this donor wall will endure the heat and sun of California for many years.
Glendale College Foundation has been working with PIR for many years creating beautiful outdoor displays for various areas of their campus – check out the Solar System display and Athletics display in our portfolio made through our collaboration with this great foundation.
#GlendaleCollege #legacysociety